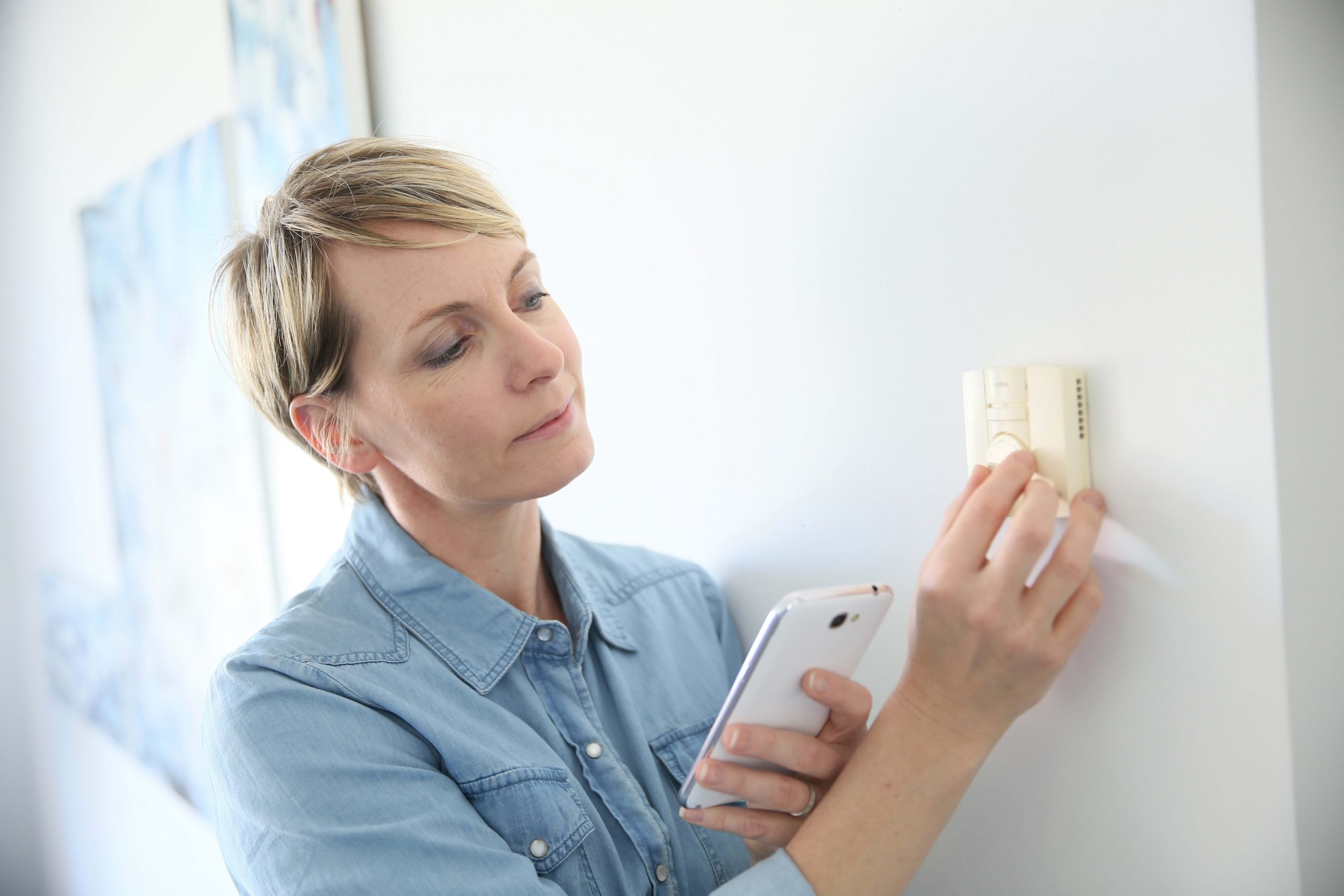 Why buy a smart thermostat?  
Smart controls can learn the temperature preferences of a building's occupants.
Making buildings more energy-efficient is not only a cost-saving measure but crucial to tackling climate change.
Automation will always make the most of the situation but requires sensory data, such as indoor and outdoor temperature, humidity and occupancy status.
Go Green and Save Money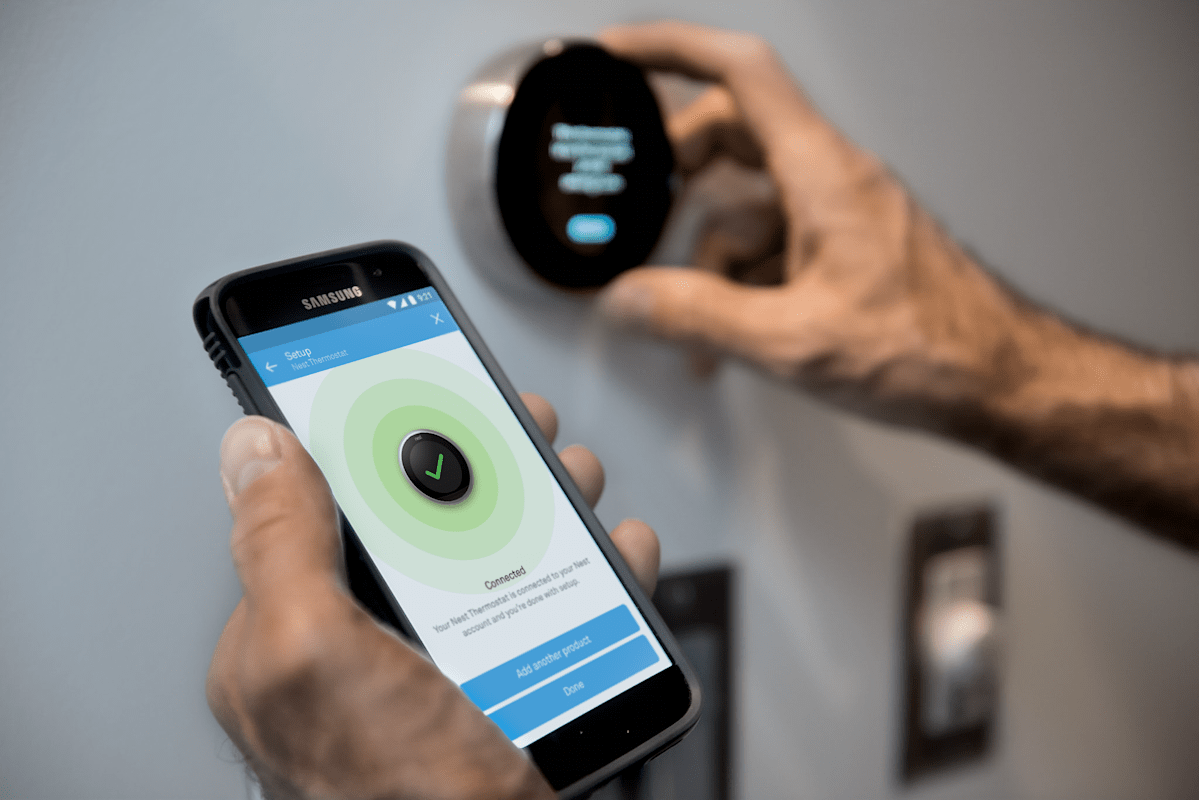 Combining data allows technologies to decide ideal operation times and optimise energy-efficiency. With that comes money saving for owners of a smart thermostat.
Just two adjustable variables
Computational efficiency is important. Algorithms are "event-triggered," meaning they make decisions only when certain events occur, rather than on a predetermined schedule. Antiquated systems are normally using just two variables; current temperature and time. 
Temperature, Humidity, Proximity, Occupancy, Ambient light….the list goes on. Empowered with data pushing with every moment for more efficiency (saving money) happens in the background week by week, month by month.
You don't have to do anything different or notice it happen. Your thermostat will adapt for the weather/climate. The all in the one unit that does this is the nest learning thermostat. A smart thermostat controlling heating and hot water.
How to use it
Just turn it up and down. The Google Nest Learning Thermostat learns the temperatures you like and creates a custom schedule for your home. Nest automatically turns itself down after you leave so you're not heating an empty home. You can control it from anywhere using your phone, tablet or laptop. And Energy History lets you see how much energy you use and why. In independent studies, (although individual savings are not guaranteed) the Nest thermostats saved an average of 10% to 12% on heating bills and 15% on cooling bills. That means it can pay for itself in under two years.
Who should install a smart thermostat? 
With manufacturer's specialist training, how to best deploy devices and integrate them seamlessly with your existing appliances is all taken care of. Giving you an easy-to-use smart home system.
We have the tools, knowledge, resources and experience. 
Buy peace of mind from the assurance you get by having it professionally installed by a Google certified professional.
Connecting products with appliances can be carefully handled by the us.